The information comes directly from their site, and data were obtained mostly by using remote sensing data from
MODIS
. In fact, The Flood Observatory uses orbital remote sensing to detect, measure, and map surface water changes. It includes:
1- River Watch
, an experimental satellite-based river discharge measurement system (
example
).

2 - The Surface Water Record
, a comprehensive map record of the Earth's changing surface water.
3 - Active Archive of Large Floods
, 1985 to present (listing and characterization of large flood events).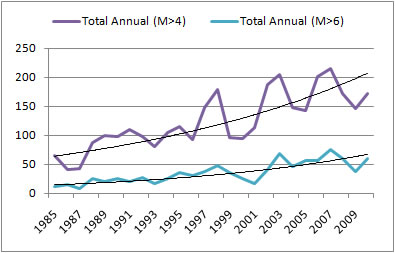 4 - Rapid Response Inundation Maps
, for individual flood events.